Yes, we want you to use our members. But for a very good reason.
First and foremost we expect high standards from our members who are required to sign a code of ethics and follow them.
Our Members receive access to:
Industry and consumer trends
New building technology
Innovative financing plans
Changes in state and local building codes and ordinances
Ongoing education that keeps them professional
Environmental regulations
We want to ensure they have the ability to keep up with the industry changes. A company that plans to line up jobs, take the money and disappear will not take the time to join a builders association.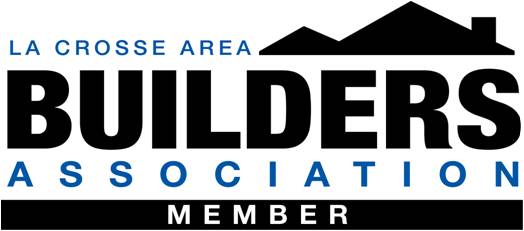 We keep on record that our member contractors, electricians and plumbers have the required license to practice in Wisconsin. You should comfortable and sure of the professionals you hire. That is why we do the homework.
We Are A Resource For You!
Our Members
Have high ethical and professional standards
Are committed to providing consumers with exceptional services
Provide consumers with quality products
Know the importance of excellent customer service
-Member companies must abide by the bylaws and code of ethics of LABA.
-Members must conduct themselves in a professional and ethical manner.
-We have an arbitration/mediation system in place if a dispute should arise between you and your contractor.
-We have the legal rights to expel members who violate our bylaws and code of ethics.
-LABA makes sure the prospective member is a legitimate company.
Companies with:
Open tax warrants
Expired or no license required for their trade
Insurance that is not current
Convictions for recent building related crimes
…will not be accepted as members.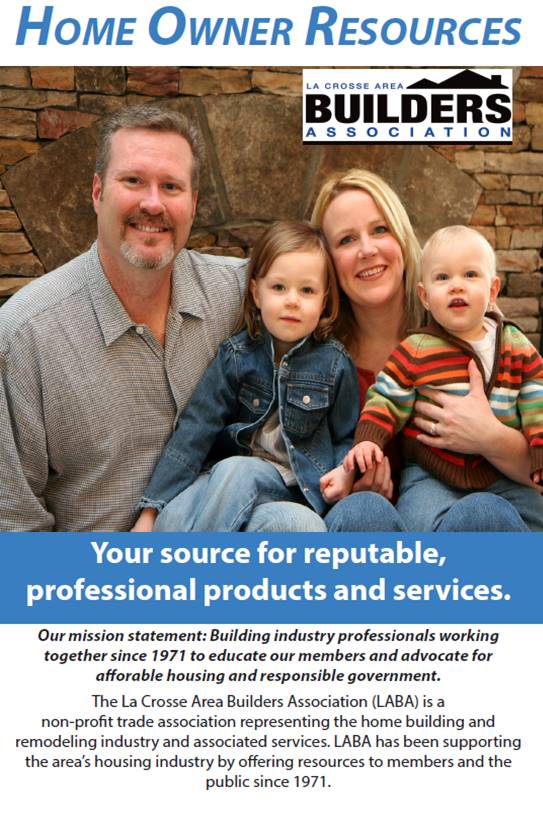 Phone Numbers To Help You
NEED A NUMBER?  
Wisconsin Department of Labor & Industry
Tel: (608)266-9850  
Enforcement Division
Tel: (608)266-1221
Unclaimed Property Division
Tel: (608)267-7977
or Toll Free (877) 699-9211
Energy Information Center
Tel: (608)266-5481
La Crosse Area Chamber of Commerce
608-784-4880
City Hall – Onalaska
608-781-9530
City Hall – La Crosse
608-781-2222
La Crosse County Landfill
608-785-9572