WELCOME TO THE PARADE OF HOMES!
Our 45th Year!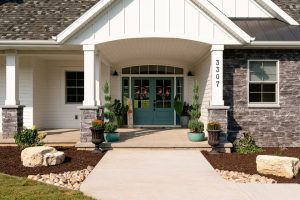 Parade of Homes Mission
Member builders can show off their talent and speak with attendees in person.
The public can see what is current in the market for housing and design, showcasing the work of our associate members.
We raise money so the association can advocate for the building industry and help our builders offer safe and affordable housing. We can also continue the philanthropic side of the association (Building Careers/Tools for Schools, Western Technical College scholarships, etc.)
---
We are excited to offer homes for your in-person review. The homeowners are allowing the public to enter their homes to view their beautiful construction and design. The virtual tours will go live after the in-person tour and will feature two additional homes – nine homes in total showcased in a virtual self-guided tour.