LABA Helps School Programs With Real Tools.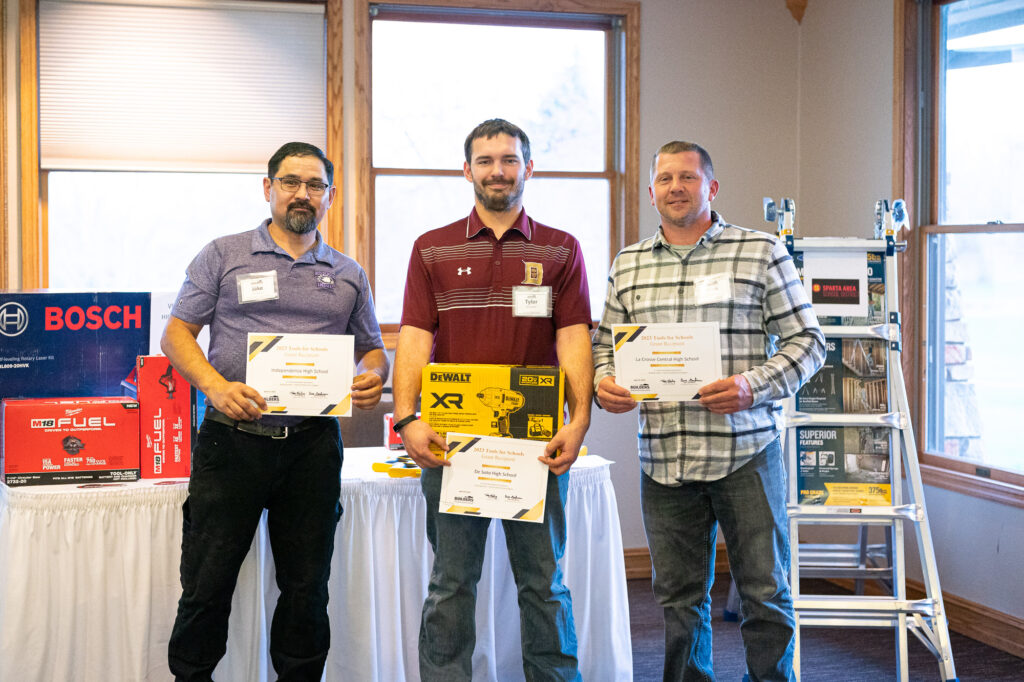 Every year, more school program budgets are cut, including classes related to the skilled trades. To help these programs thrive, the La Crosse Area Builders Association started the Tools for Schools grant program in 2001.
Our Tools for Schools grants have helped improve local high schools' skilled trade programs without breaking their budget.  Since it's start, we have given away over $100,000 worth of tools and plan on continuing this program as long as we can!
Funds are raised through annual events like our Cabin Fever Fun-Raiser, Golf Outing, and Home Show.
We always hear of workshop instructors that have essentially built up their programs with the tools we've given to them over the years.  The only ones more excited about the tools than the instructors is the students, who are able to learn a new set of skills and newfound respect for the skilled trades.  We thank the area instructors for their drive and imagination to create such fine programs.
Questions?  Contact our office at info@labaonline.com or 608-781-5242.